Parson Grace is the Middie sister of the Neo Blythe Vinter Arden from 2010. Parson is our very first Mori Girl Middie Blythe! Her style is soft and natural like a girl of the forest. Her sweet styling shows her tender and kind heart.

She wears a lavender one-piece dress with a pleated in an asymmetrical line and empire waist.
Her skirt has snow flake, squirrel, tree and heart printed motif making cute rustic print.
Her stole is blue green, and earmuffs are blue. Her accessories are in soft colors those match her one-piece really well. She wears grey socks with special long boots.

Her face color is cream. Her hair is champagne brown with a center parted and soft body wave. Her make up, and coloring all matches "Vinter Arden" to make her the perfect little sister. She has green eyeshadow, salmon pink cheeks and lips, ice blue eye color.
To make her looks more special, her make up is a little bit stronger than the Neo Blythe version.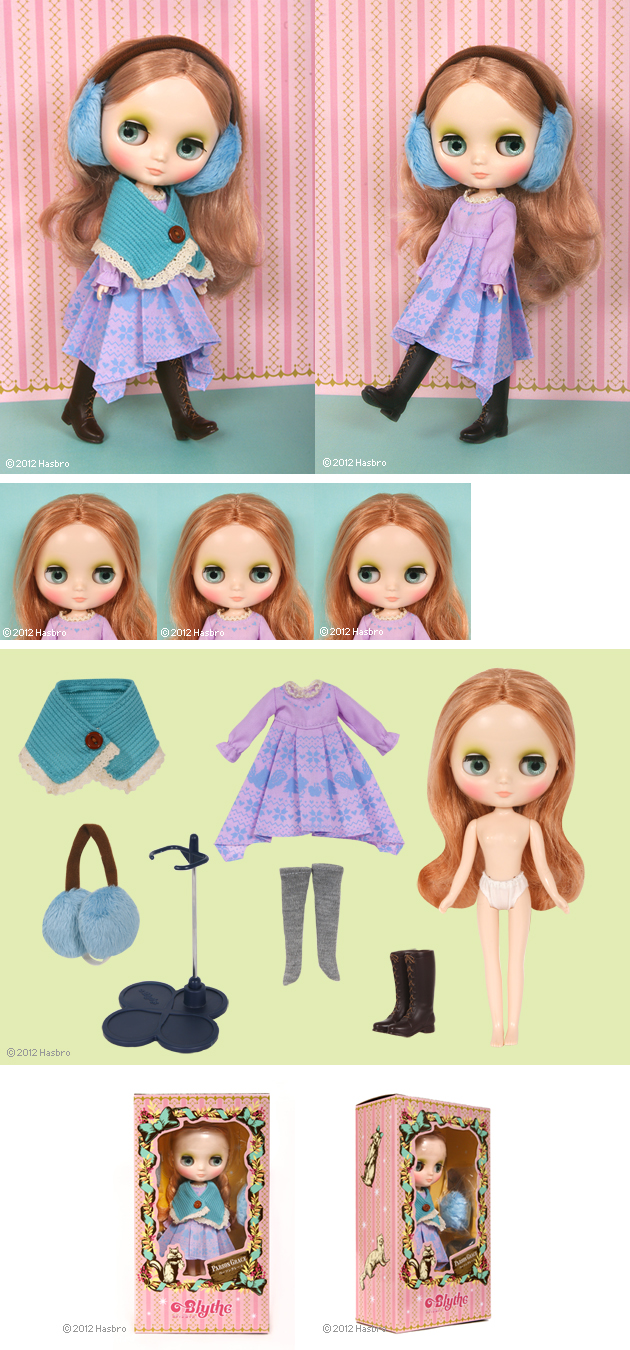 Skin Type: cream (fair)
Make Up: eyeshadow- green, lips- salmon pink, cheeks- salmon pink
Eye Color: ice blue
Hair Color: Champagne brown
The set includes: doll, one-piece dress, stole, boots, shorts, and doll stand.

Date Available : NOVEMBER 2012