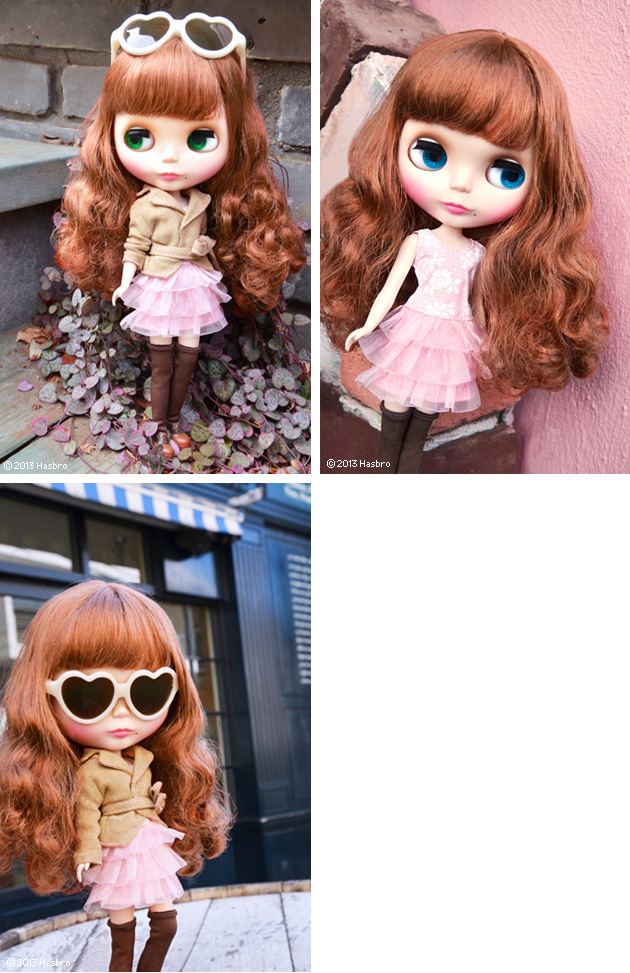 Beautiful and brash, Monique has confidence and strength.
But you know, with strength and beauty she also has the same delicate kindness in her heart. Monique's unique way of life is very inspiring. She's admired by everyone for being just who she is! She's truly "magnifique"!
Her sweet style is girly with an edgy twist.
The organza ruffle dress is very girly and pink.
Her faux leather jacket is beige.
The hard styling is very cool, but the details are sweet and lovely.
She has new style bootie shoes.
Her heart shaped sunglasses are white with brown lenses.
Her warm brown hair has a fluffy perm giving her fashionable volume.
She has a special light blue, front facing eye chip.
She has brown eyeshadow and dark pink lips. She has fair skin with Radiance face type. Her specialcharm point is the cute beauty mark by her mouth!

Face Type: Radience
Skin Type: Fair
Make-up: Light brown eyeshadow, Pink lips and blush.
Eye color: Light blue (*special color forward gaze), Blue, Pink and Green
Hair Color: Warm brown
The set includes: Dress, jacket, knee high socks, sunglasses, shoes, stand

Available Date : MAY 2013