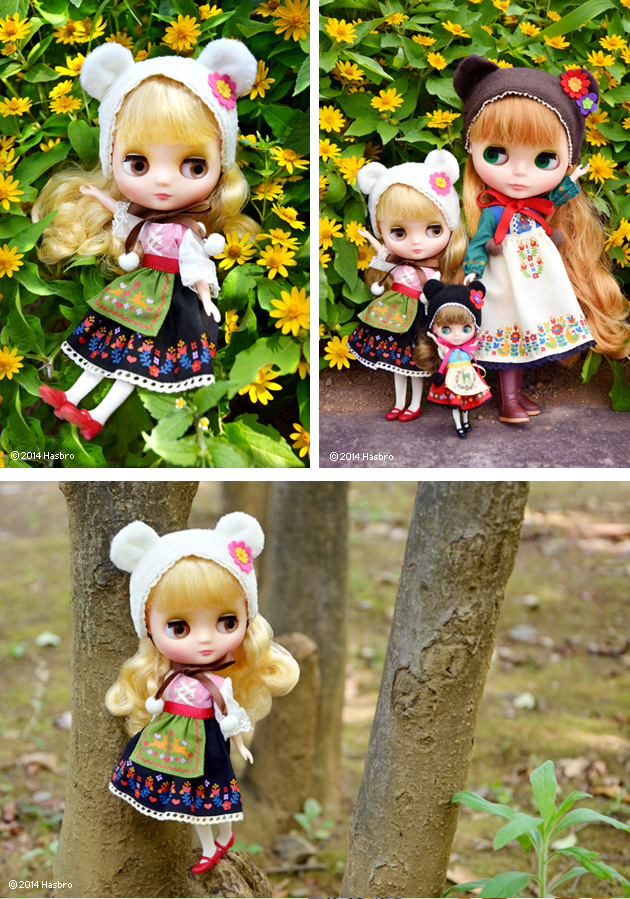 "Living in the forest with the bears and nature is a lovely fantasy.
I want to live there with Misha and Suri. We will share a happy life together."

Oski is dressed in Northern European folk dress with cute motifs of animals and nature.
The coordination of her dress, apron and ribbons gives this quant fashion look.
Her blouse has puff sleeves with cute lace detail at the bodice.
Her sweet skit has the traditional folk motif printing.
This is accentuated by her sweet apron printed with rabbits and flowers.

She wears a white fur bear hat with tiny lace around the edge and a lovely flower at the ear. With her cute bear hat she fits right in with Misha and Suri! To finish her look she has white tights and red strap shoes.

She has a healthy glow to her with hr fair skin and soft make-up.
She has long blonde hair set in a perm with bangs. Her final charm point is her soft, light brown eyes.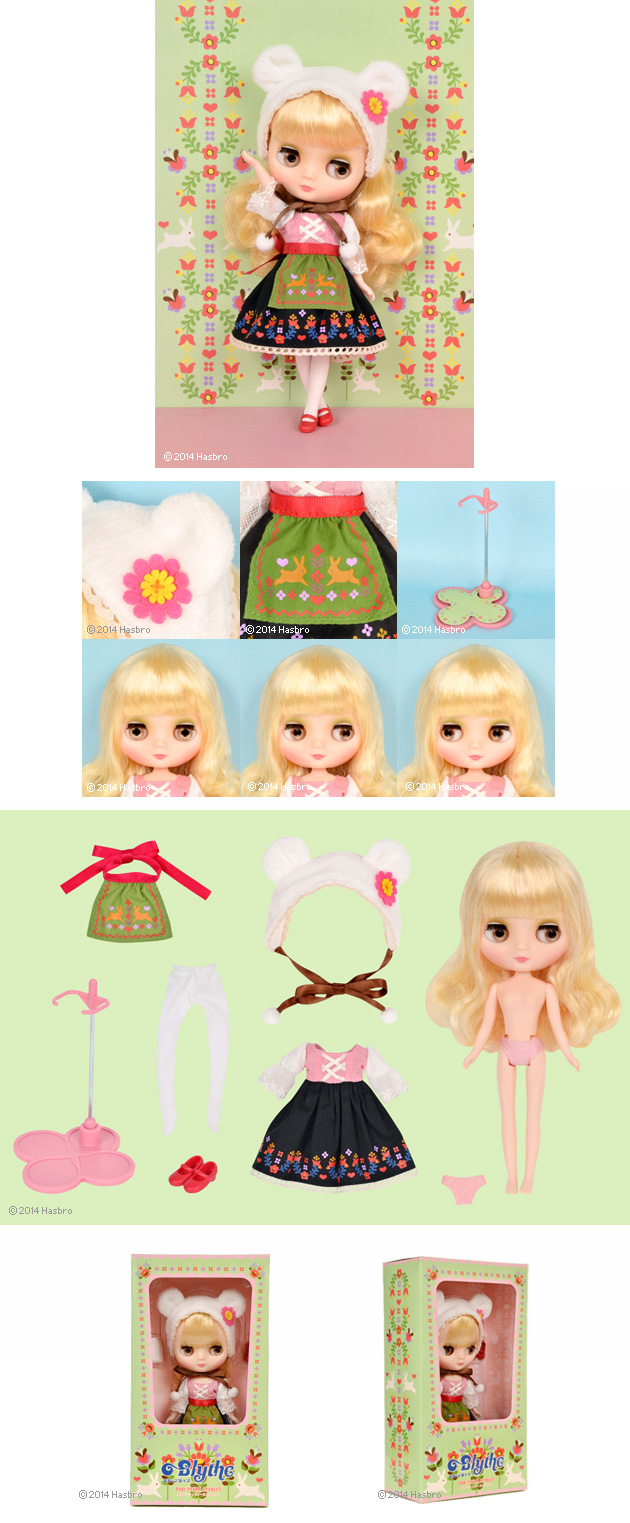 Skin: Fair
Make-up: yellow green eyeshadow, pink blush and lip.
Eye Color: Light brown
Hair Color: Blonde
The set includes: Doll, dress, apron, bear hat, tights, shoes, underpants and stand.

Release Date : SEPTEMBER 2014