There are lots of beautiful flowers in the woods to Grandma's house! Maybe I should pick some to decorate her windowsill?

Nana's Little Lass' fashion style goes hand in hand with Neo Blythe Scotty Mum. The hood is patterned with Scottish red checkers and lined with adorable frills. The wooden toggle that keeps it in place is a very cute detail also. Her pink puff sleeve blouse and blue skirt dress has an embroidered image of "Little Red" making her way to Grandma's house through a patch of flowers while some wild animals look on. She also wears gray knee high socks and a newly made brown lace up booties. Her underwear is a pair of knee length white drawers.

Her hair style is a brown long perm with short bangs. Her eye shadow is green, cheeks a salmon pink, and her lips a light pink.
Her eyes are a light green, and her eye lashes are brown. Her face color is fair (natural).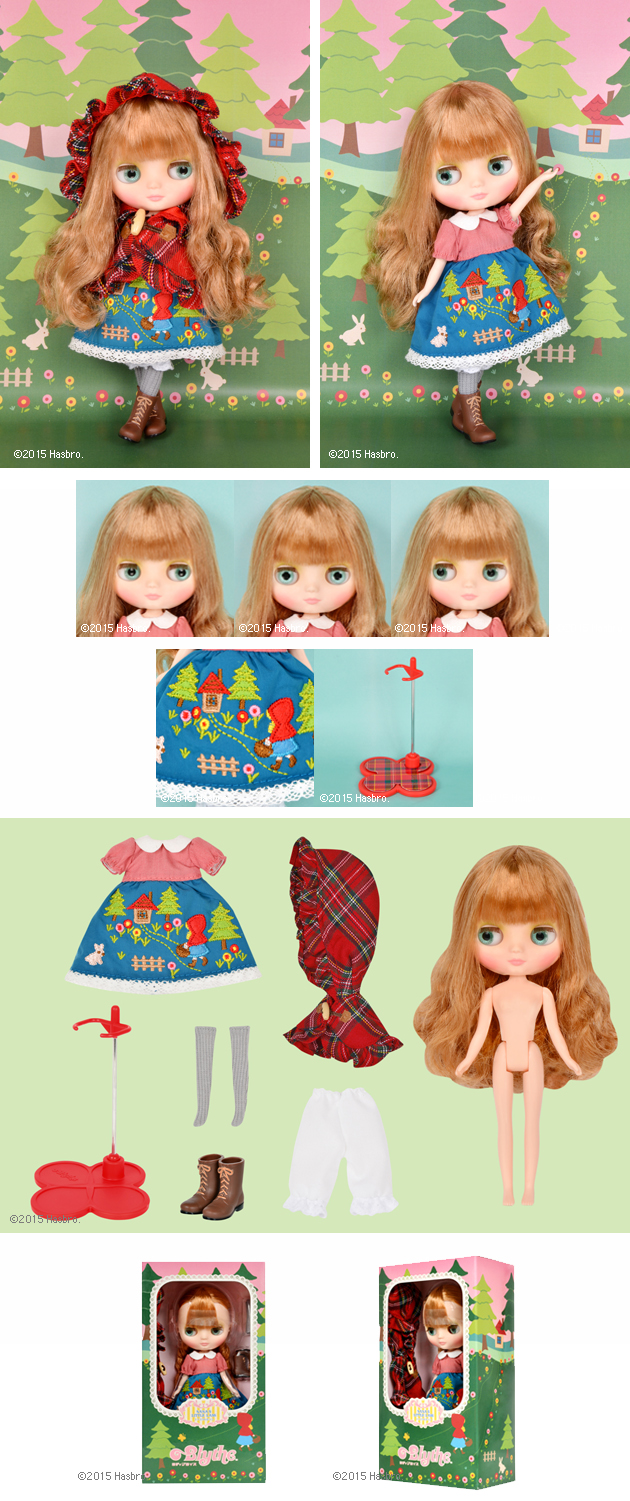 Face type: Middie Blythe
Skin type: fair (natural)
Make up: Eye Shadow, green/Lip, pink/Cheeks, Salmon pink
Eye color: light green
Hair color: Brown
Ear ring: none
Manicure: none
Set includes: Doll, dress, cape, drawers, booties, socks, stand

Release Date : FEBRUARY 2015