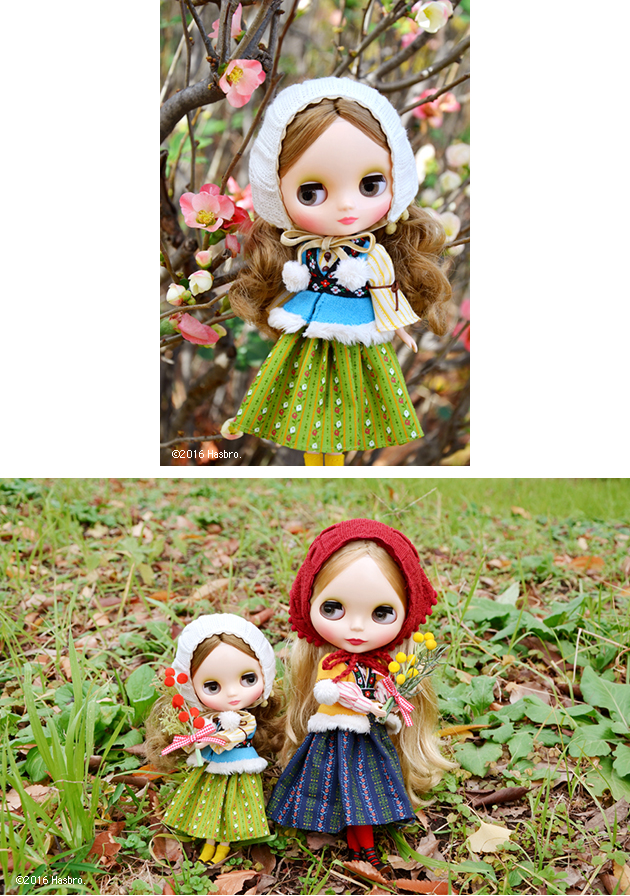 Orange, pink, and purple; the sun slowly dyes the sky into a beautiful gradient of warmth, making it the perfect time to walk out into the chilly air with your favorite babushka.

Dainty Meadow loves her traditional clothes, it's rustic warmth is perfect for her.
Her dress top is striped with a light brown color, and her grass colored skirt is sprinkled with small flowers, creating a fluffy silhouette.
Her vest is a clean, light blue decorated by tylorean tape and a fur accent.
The babushka is cable knit with a white yarn, with a pompom on top.
She wears a pair of yellow socks and black flat shoes to complete the look.
Her partner Neo Blythe Winterish Allure compliments her outfit very well, making anyone looking at them a cozy feeling!

Her face color is fair (natural), and her eyes are light gray.
Her ash blonde hair is center parted, and permed wavy.
Her make up consists of olive green eyeshadow, and pink cheeks and lips.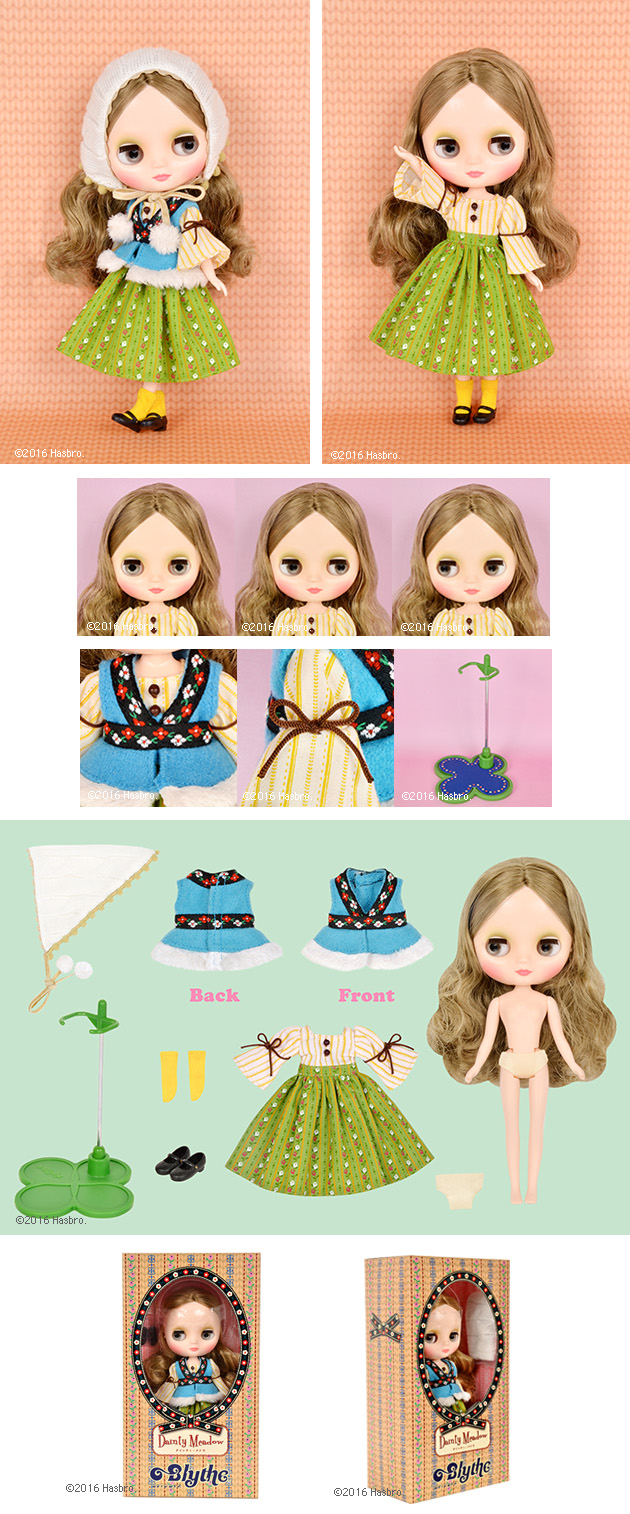 Face type: Middie Blythe
Skin type: Fair (natural)
Make up: Eyeshadow: Olive green/ Lips and Cheeks: pink
Eye color: Light gray
Hair color: Ash blonde
Eye lashes: Default
Manicure: n/a
Earrings: n/a
Set includes: Doll, dress, vest, babushka, socks, shoes, shorts, stand

Release Date : FEBRUARY 2016