Bring your favorite special dish, and let's enjoy a nice time!
Each person will bring their most famous dish and we will have a lovely potluck party.
The casserole I made today is the best cheese.
I'm so excited for everyone to try it!

Getting ready for the party requires the right outfit.
Her apron and accessories make for a cute looking hostess.
Her green check, and sunflower dress is coordinated perfectly with her cute apron with heart shaped pocket.
Her hair tie has a huge heart shape and goes well with her slippers and mittens.
She has pretty yellow strap pumps for going out.

She has long, light brown hair set in a loose perm with straight bangs.
She wears green eye shadow with pink lips and cheeks.
She has defult eye colors of pink, blue, orange, and free.
She has a Radiance + face with fair skin.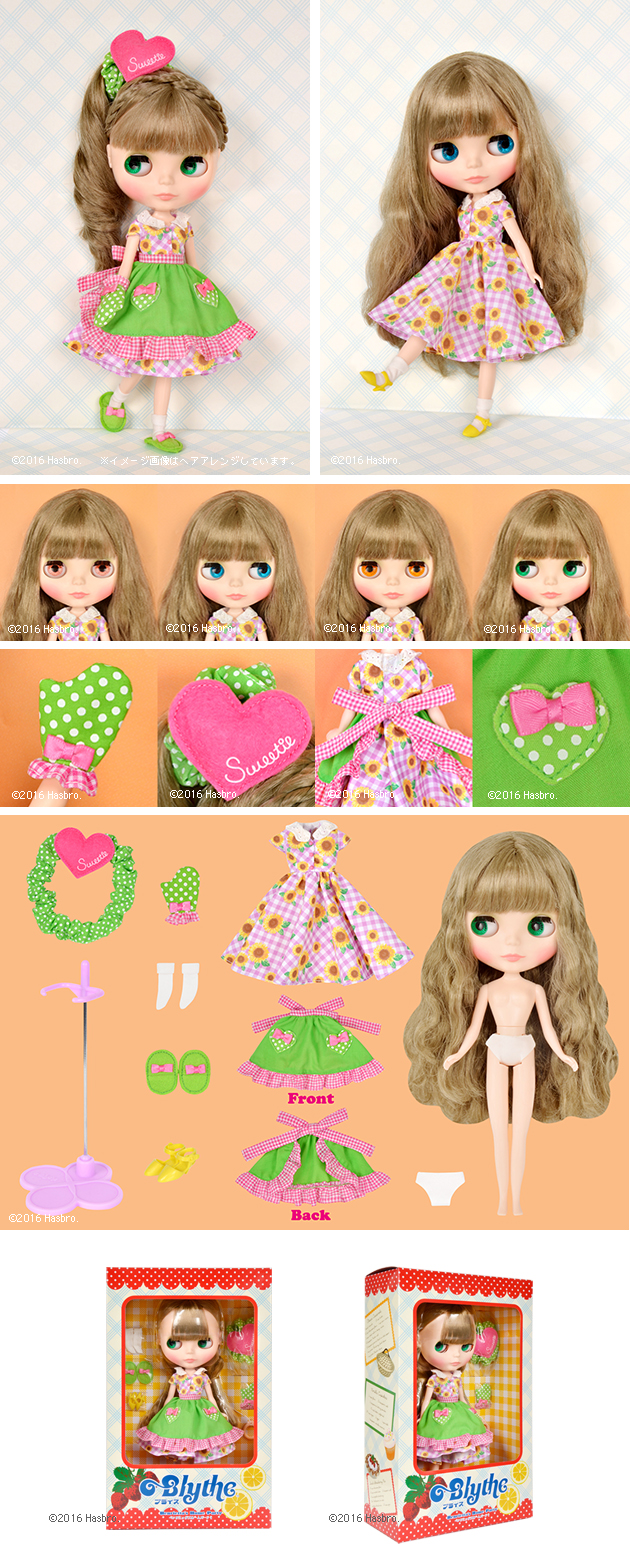 Face Type: Radiance +
Skin Type: Fair
Make-up: Green eyeshadow, pink lips, pink cheeks
Eye Color: Pink, Blue, Orange, Green
Hair Color: Light Brown
The set includes: Doll, dress, apron, hair tie, mittens, socks, slippers, shoes, underpants, and stand.

Release Date : JULY 2016