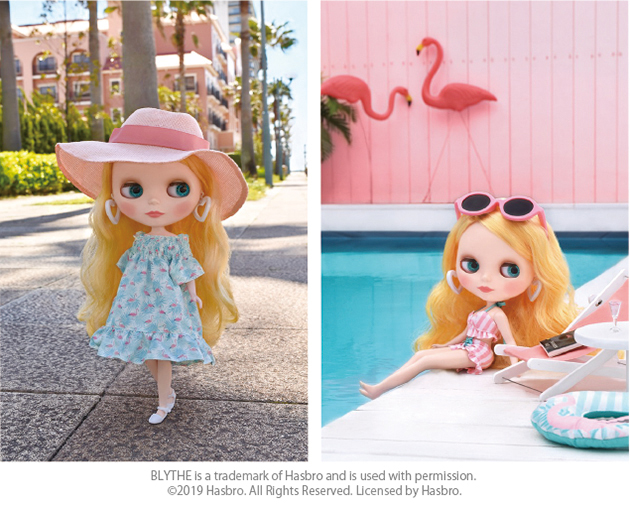 I can't wait to relax and take it easy this summer!
Cooling off by the pool, watching the sunset on the beach, and even having a seaside dinner! I'm going to wear my favorite flamingo outfits at the hotel.

Fani Flamingo comes with a swim suit and a dress, both in a pink/mint green/white color combination. The bottoms are a pair of short pants with mint green lace-ups on the floating tube.
Her flamingo float is a great accessory for a chill day at the pool.

Her main outfit is a gorgeous flamingo printed dress. The off shoulder look with shearling matches nicely with her pink sun hat, heart earrings, and pink/black sunglasses.

Her facetype is Radiance Plus, and her face color is fair.
Her sunlight yellow hair shines brightly with her perm.
Make up is nuanced, with light brown eyeshadow, and salmon pink cheeks and lips.
Eyelashes are default shape in a shade of brown, and her right facing eye chip is a special light blue.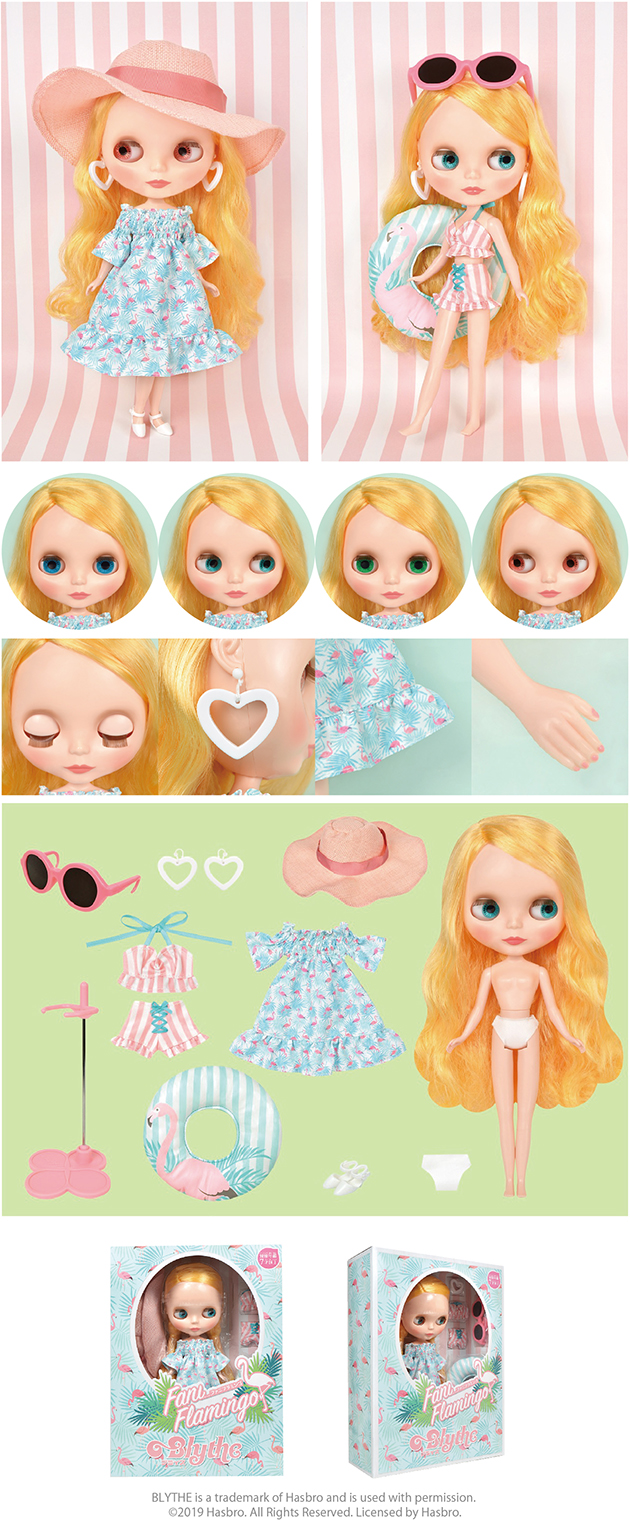 Face Type: Radiance Plus
Face color: fair
Make up: brown eyeshadow, salmon pink cheeks.
Eye color: Blue (front), light blue (right), green(front), pink (left)
Eyelids: default
Eye lashes: default brown
Hair color: blonde
Ear rings: heart-shaped
Manicure: salmon pink
Includes: Doll, One Piece, Swimsuit, Hat, Sunglasses, Earrings, floating tube,,shoes, Stands, stand (17cm)

Release Date : JUNE 2019