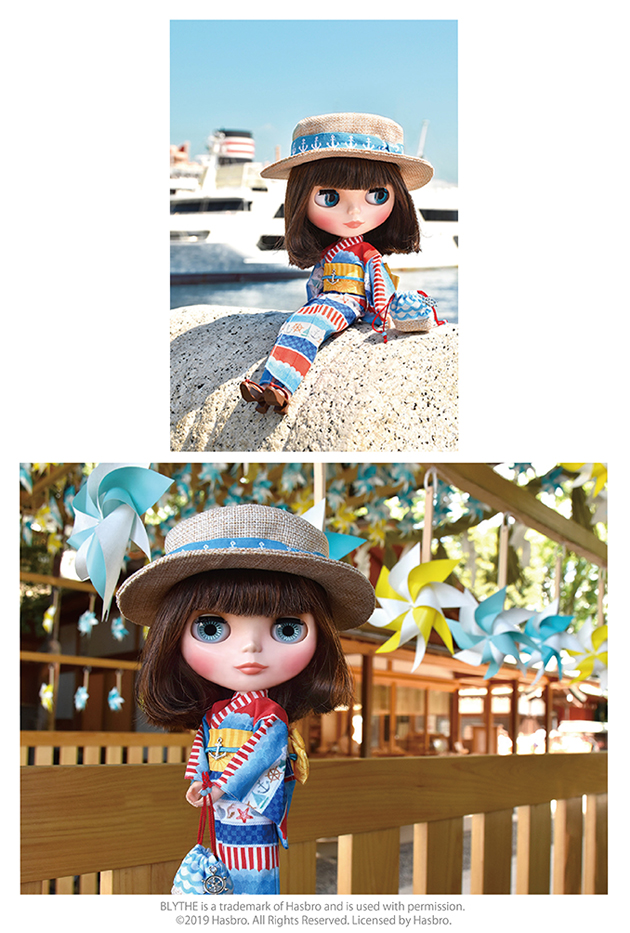 My favorite kimono to wear this Summer goes perfectly with my straw Boater hat. I can't wait to dress up and stroll by the sea! Do you want to come with me?

Sea Sailor See wears a beautiful multi-patterned kimono with a straw boaters hat wound with an anchor pattern ribbon. The tricolored kimono is decorated with marine life and boats as well as waves, checkers, and stripes. Her sun yellow obi belt is tied in the traditional Miyako musubi style, and secured with an anchor obi-jime at the front.
Accessories include the boaters hat and a red-drawstring bag, both with ocean themed patterns. She also wears a wooden pair of sandals with red thongs!

Her face type is Radiance Renew, and her face color is fair.
The color of her hair is a nuanced light brown and dark brown mix.
She wears brown eyeshadow, with salmon pink cheeks and lips.
One of her front facing eyes is a special light blue color.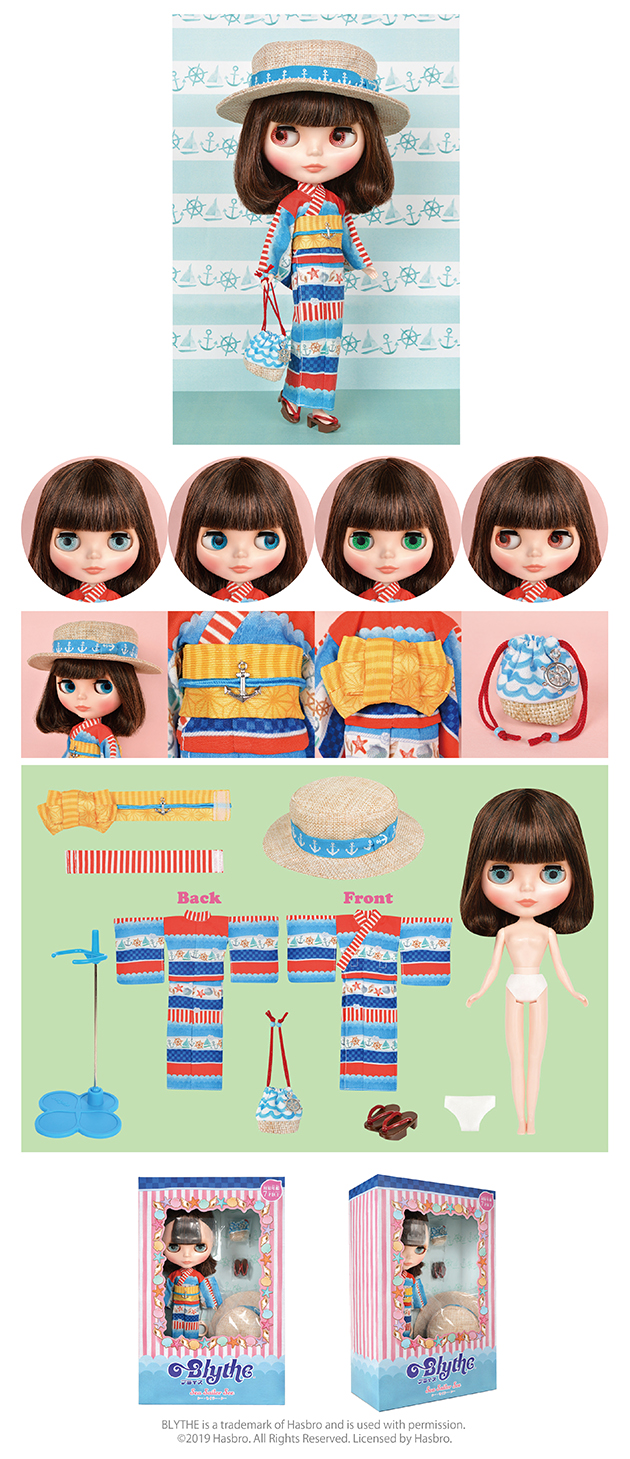 Face Type: Radiance Renew
Face Color: Fair
Makeup: Brown eyeshadow, salmon pink lip, salmon pink cheek
Eye Color: Light blue (front *Special color), blue (right), green (front), pink (left)
Eyelid: Default
Eyelash: Black
Hair Color: Light Brown and dark brown mix
Earrings: N/A
Manicure: N/A
Set Includes: Doll, kimono, obi, snap obi, hat, sandals, shorts, and stand (16 cm)

*Details are subject to change.

Release Date : JULY 2019