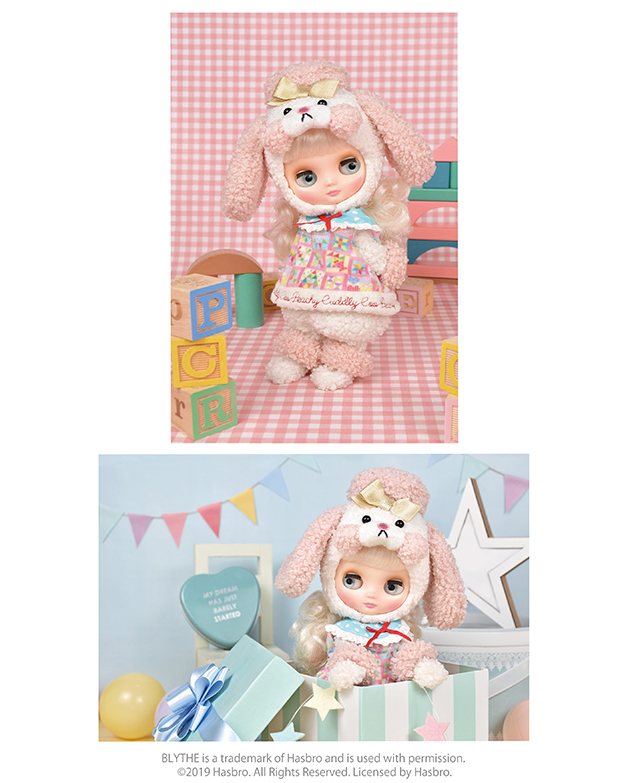 Fuzzy and pink like a peach, like a baby cooing for joy...
Once you hug her you won't be able to let go, but she's a rambunctiouslittle ball of energy!
Take her on a walk every day and wrap her favorite patchwork quilt around her shoulders, because she's everyone's favorite Peachy Cuddly Coo!

Turn You're Middie Blythe into a Poodle!
Peachy Cuddly Coo wears an all-in-one bore fabric kigurumi with a cap that engulfs the whole head. The poodle face on the cap has a sculpted nose and longish ears along with its adorable bead eyes.
The tummy is round on the suit with the sleeves and ankles given a pink puff highlight.
On top of it all is an adorable quilt frock, perfect for taking walks in!

Her face color is fair, and her hair is white, cut straight across the bangs with a light perm.
Her make up consists of brown eyeshadow, pink cheeks and lips, and a slight pink tint to the tip of her nose. Her eyes are a piercing light blue.

*The illustration is a proof of concept and does not represent the
final product.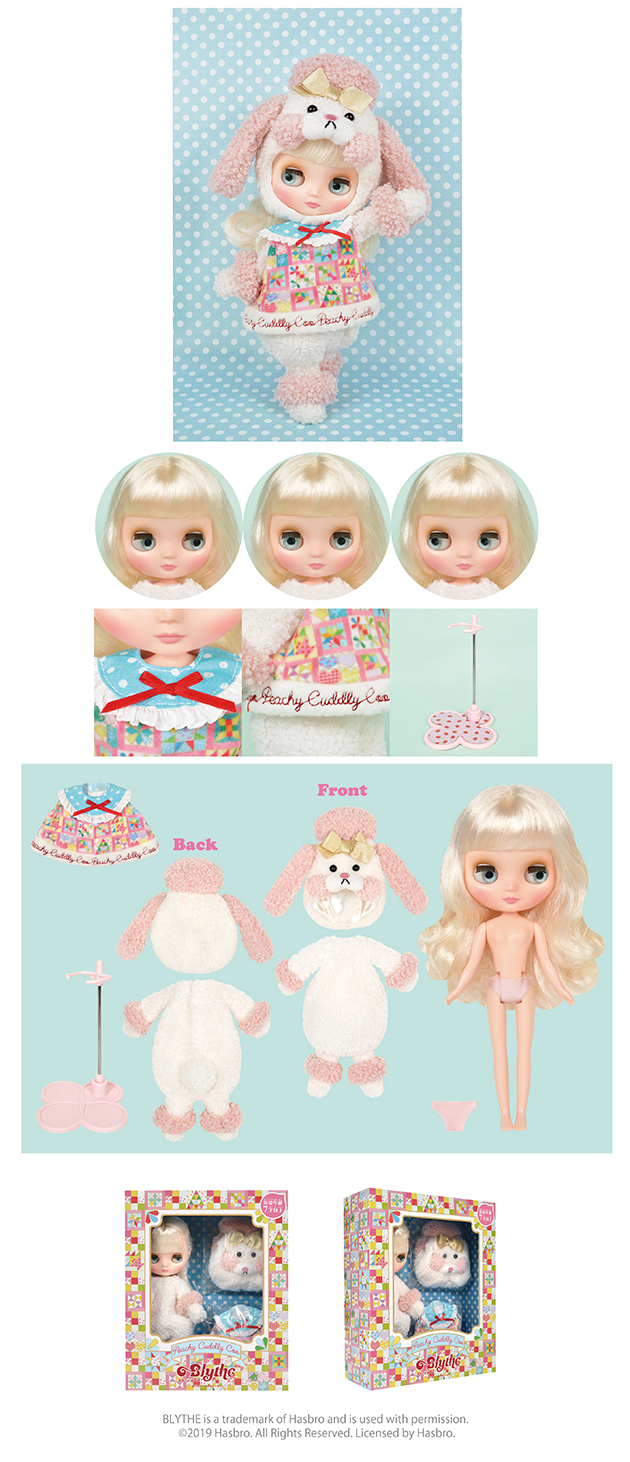 Face Type: Middie Blythe
Face Color: Fair
Makeup: Brown eyeshadow, pink lip, pink cheek
Eye Color: Light blue
Eyelid: Default
Eyelash: Default
Hair Color: White
Earrings: N/A
Manicure: N/A
Set Includes: Doll, kigurumi body (all-in-one), kigurumi head (cap), kigurumi dress, shorts, and stand (17.5 cm)

Release Date : JULY 2019