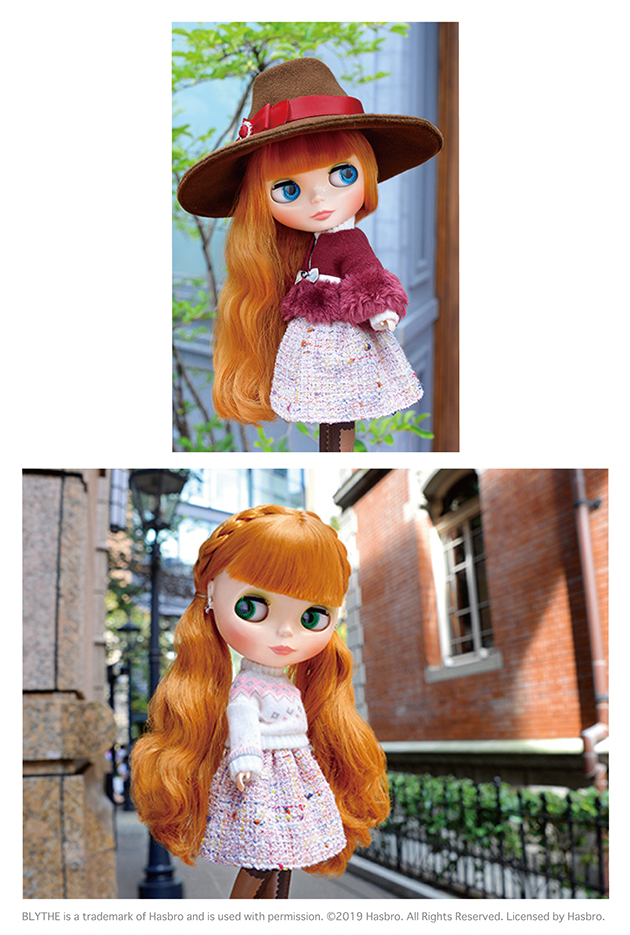 I love to get fashionable on cold days.
From knit, tweed, fur, and ribbons, I can wear everything I love when the weather gets colder! Where shall we go today?
Lumi's favorite color scheme is a feminine pink and brown combination, with silver and red accents. Her knit sweater features a classic geometric pattern, combined with a pink tweed skirt and fur attached pattern.
Her accessories include a wide brim hat with a ribbon band, with a pair of silver ribbon-shaped earrings, gray tights, and long lace-up boots. All easy to coordinate!
Her face type is Radiance Renew, and her face color is Cream.
Her orange-brown hair is cut straight across the bangs, with a slight perm. She wears green eye shadow, pink cheeks, and coral pink lips. Her special green eye chip is a front-facing one.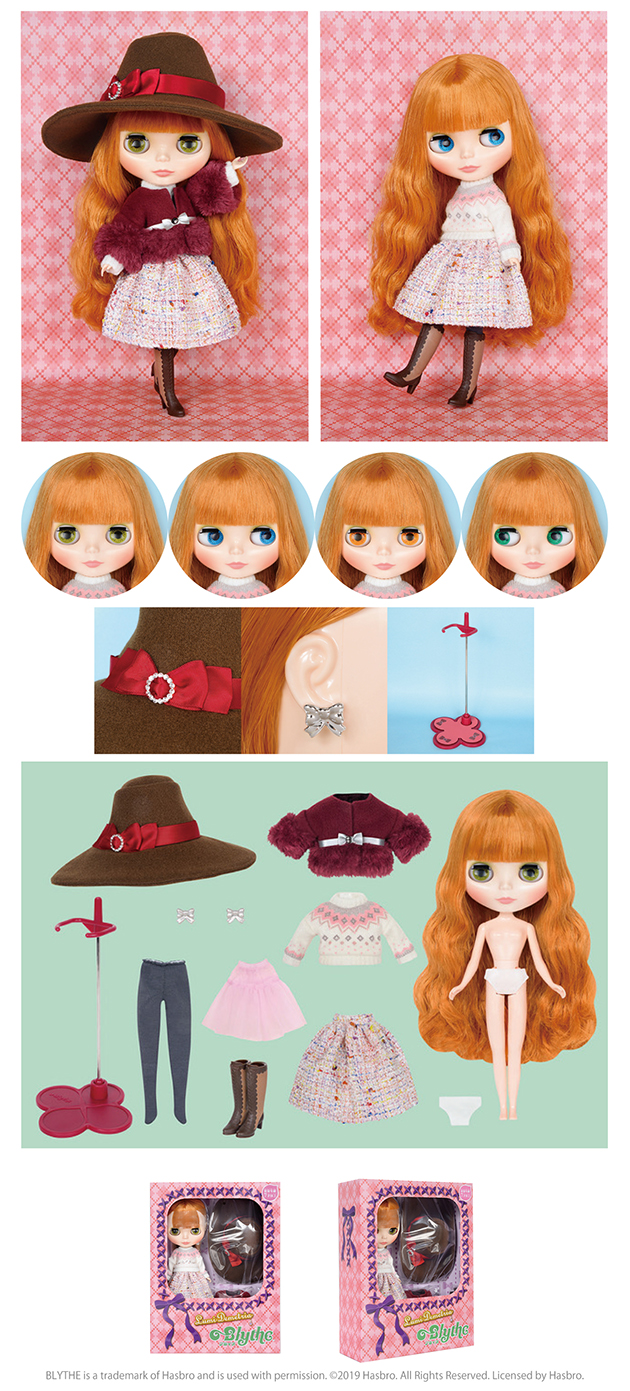 Face Type: Radiance Renew
Face Color: Cream
Makeup: Green eyeshadow, coral lip, pink cheek
Eye Color: Blue (front), Orange (right), Green (front, *special color), Green (left)
Eyelid: Default
Eyelash: Default
Hair Color: Orange-brown
Earrings: Ribbon earrings
Manicure: n/a
Set Includes: Doll, top, skirt, jacket, hat, earrings, shorts, petticoat, stockings, shoes, stand (17cm)

Release Date : NOVEMBER 2019