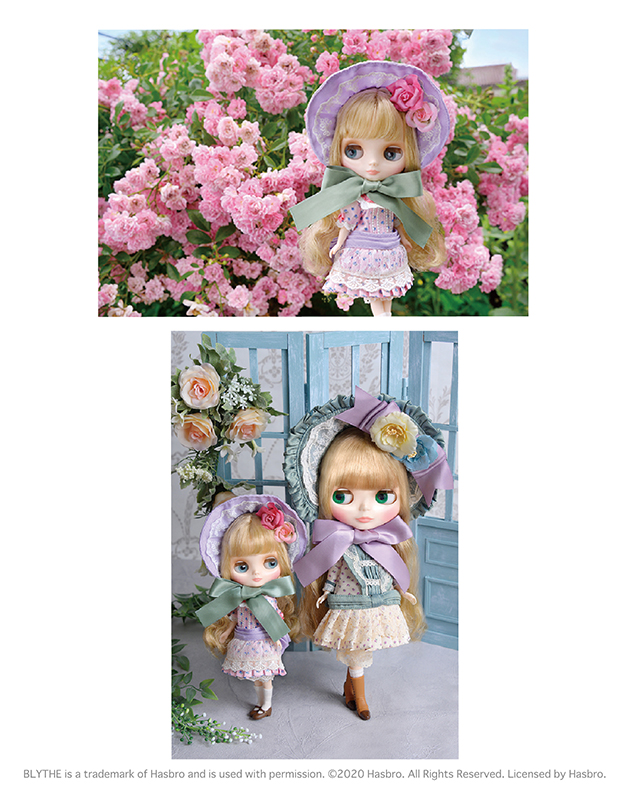 I'm the sister of Clearly Claire!
I love to relax and enjoy classic tea time.
I love to enjoy a sweet dessert on the garden terrace.
Enjoying my time talking to my sister the time passes along.

Surely Suzanna as the image of a bisque doll.
Her outfit with coordinating bonnet is gorgeous.
Her pink dress has a blue rose pattern in a beautiful a-line silhouette.
There are sweet lace layered over the pleats with a large ribbon on the back and cameo on the chest.
She has the perfect bisque doll style!
The bonnet has a romantic design with pink roses, lace and ribbons.
Blythe looks very cute with the satin ribbon of the bonnet tied under her chin.
The coordination is completed with white socks and strap shoes.
She's the picture of a cute lady.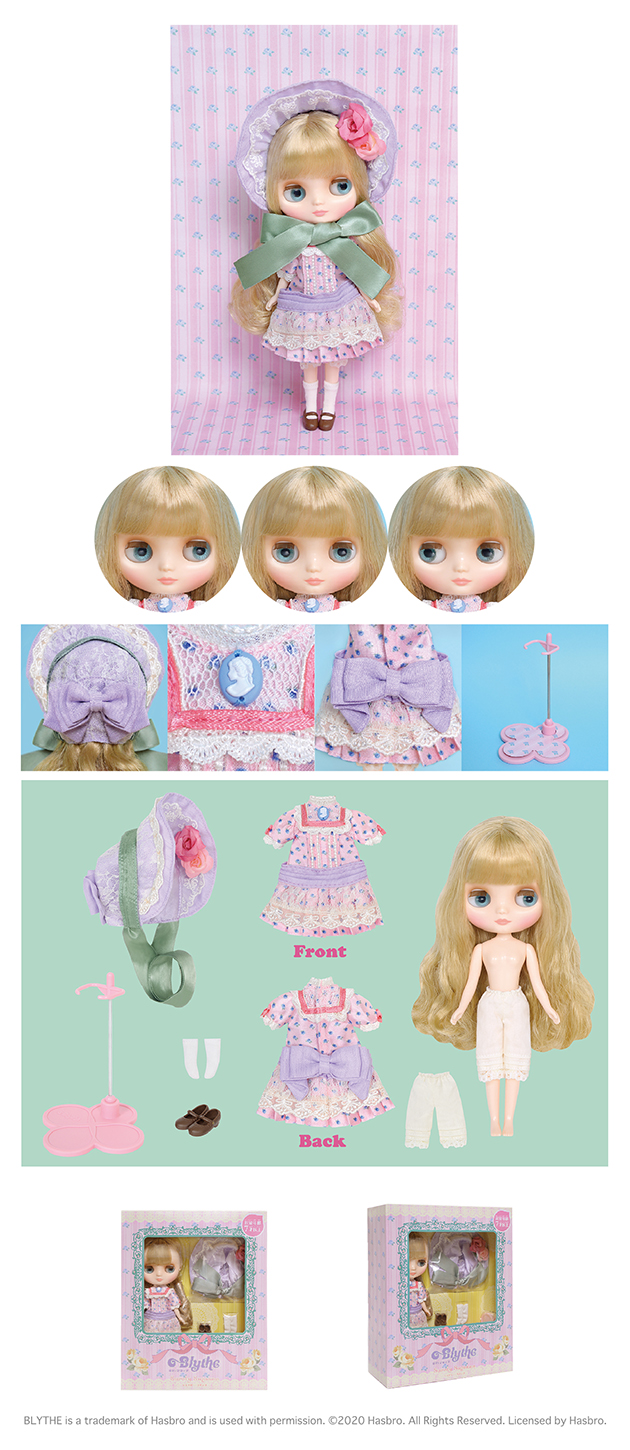 Her face color is cream.
She has long brown hair with bangs and a perm.
Her makeup is brown eyeshadow with pink cheeks and lips.
Her eyes are light blue.
She has brown eyelashes to give an innocent look.

Face Type: Middle Blythe
Face Color: Cream
Makeup: Brown Eye shadow, pink lips, pink cheeks
Eye Color: Light Blue
Eyelashes: Brown
Hair Color: Light Brown
Set Includes: Doll, dress, bonnet, bloopers, socks, shoes and stand.

Release Date : JULY 2020